Dr. Morton is a veterinarian in Ypsilanti and is happy to welcome new and existing patients to Michigan Avenue Animal Hospital.
Book An Appointment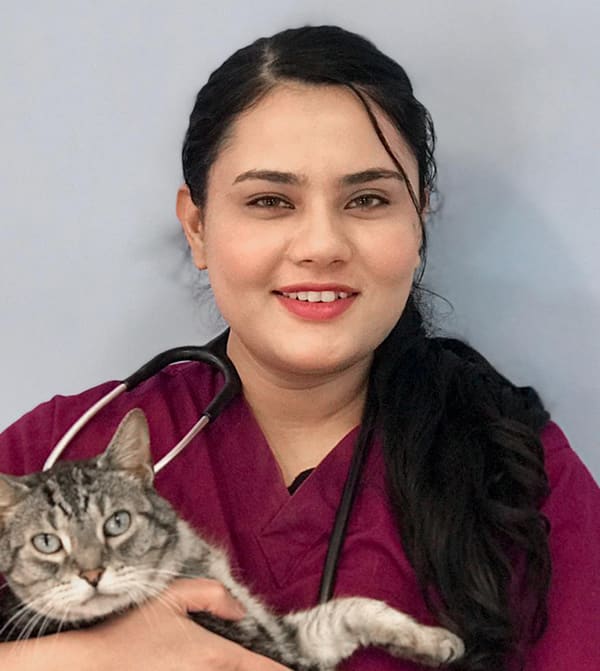 Dr. Morton
Dr. Goldy Mortan, BSC honors biology, DVM completed her externship at Michigan Avenue hospital.
She was born in Punjab, India.  She moved to Canada along with her family in 2003 when she was 10 years old. From a young age, she was interested in working with animals and admired the veterinary profession. She earned her BSC biology honors degree at the University of Windsor. Furthermore, she decided to pursue a career in veterinary medicine. She attended pre-clinical studies at RUSVM (Ross University of Veterinary Medicine) and finished her clinical year at PUVTH, Purdue University Veterinary Teaching Hospital.
Additionally, her hobbies include reading books, calligraphy, and exercising. She has two pets, a dog named Bruno and a cat named Boo.  
Caring for Pets in Ypsilanti
Michigan Avenue Animal Hospital is accepting new patients! Get in touch today to book your pet's first appointment.