Dr. Vighnesh Prabhu is a veterinarian in Ypsilanti at Michigan Avenue Animal Hospital.
Book An Appointment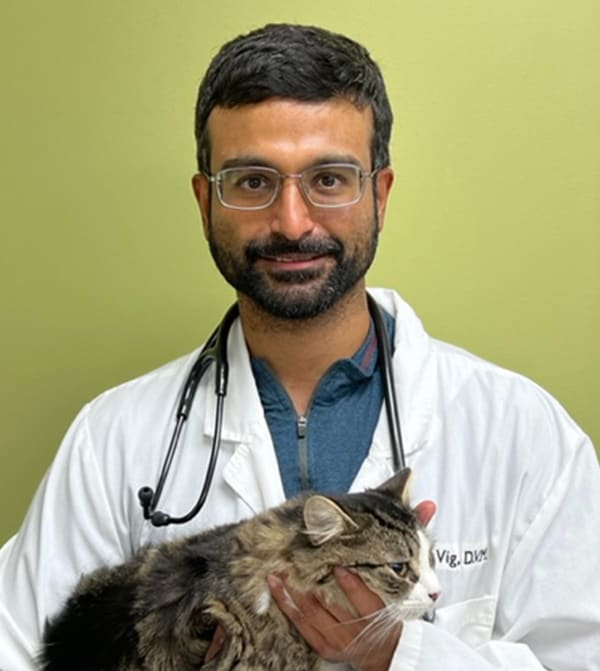 Dr. Vighnesh Prabhu
Dr. Vighnesh Prabhu, DVM completed his Doctorate of Veterinary Medicine from the College of Veterinary Medicine at Michigan State University.
After several years practicing as an ambulatory veterinarian specializing in large animal medicine in north-east Wisconsin, Dr. Prabhu joined the United States Department of Agriculture (USDA) as the District Veterinary Medical Specialist (DVMS) for the Denver District.
Dr. Prabhu has recently returned to Michigan and discovered a passion for small animal medicine and surgery.
Caring for Pets in Ypsilanti
Michigan Avenue Animal Hospital is accepting new patients! Get in touch today to book your pet's first appointment.